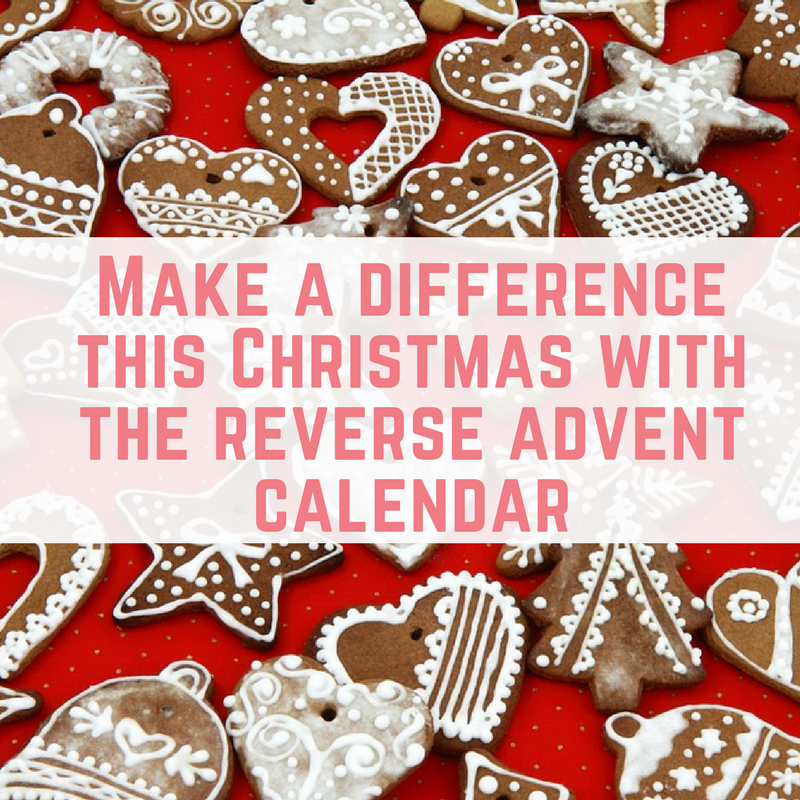 You may have Christmas memories of opening a numbered door on an Advent calendar and receiving a gift—a piece of chocolate or a hard candy. When our girls were growing up, we would put out a 3-D Victorian Advent calendar, which we had received as a gift. Each day at dinner time, one of our daughters would get to open that day's window or door to reveal another piece of the Victorian house scene that made up the calendar. On Christmas Eve, there was a special surprise of music when the final numbered door was opened.
A Reverse Advent Calendar gives you an opportunity not to open a calendar door to get a surprise, but to put a gift aside each day of Advent for someone in need. To participate, take a nice sized box and put it in a prominent place—near your dining room or kitchen table, or under your Christmas tree. You might choose to cover it in Christmas wrapping paper. Then, each day of Advent, place an item in the box (list below). I encourage you to not simply toss your item in the box, but to set aside a time each day when you and others in your household can do this together, remembering that this item will be a gift to someone who needs it.
Once you've placed the final item, deliver your box to Samaritan House (501 7th Street). Samaritan House offices will be open three days on Christmas week, Monday-Wednesday, 9 a.m. – 3 p.m.
Nov. 29 – can of vegetables
Nov. 30 – can of fruit
Dec. 1 – box of cereal
Dec. 2 – peanut butter
Dec. 3 – jelly
Dec. 4 – box of mac and cheese
Dec. 5 – can of SpaghettiOs or Ravioli
Dec. 6 – can of chicken
Dec. 7 – can of tuna
Dec. 8 – jar of applesauce
Dec. 9 – can of beans
Dec. 10 – box of crackers
Dec. 11 – package of rice
Dec. 12 – package of oatmeal
Dec. 13 – package of pasta
Dec. 14 – jar of spaghetti sauce
Dec. 15 – can of chicken noodle soup
Dec. 16 – can of tomato soup
Dec. 17 – deodorant
Dec. 18 – bar of soap
Dec. 19 – bottle of shampoo
Dec. 20 – tube of toothpaste
Dec. 21 – toothbrush
Dec. 22 – comb or brush
Dec. 23 – small personal gift item (e.g., hat, deck of cards, portable game, socks, candy treat, etc.)
Dec. 24 – personal note to go with Dec. 23 gift
If your holiday plans mean you need to deliver the box early, you can double up on a few days or leave a couple of items out of your box. Do try to include a personal gift and note; these can be especially precious to someone who has little to call their own.
Contact Pastor Katie if you have questions (pastorkatiepalmer@gmail.com)