As there were in Old Testament times elders for the government of the people, so the New Testament church provided persons with particular gifts to share in discernment of God's Spirit and governance of God's people.
— Book of Order, Part II of the Constitution of the Presbyterian Church (USA)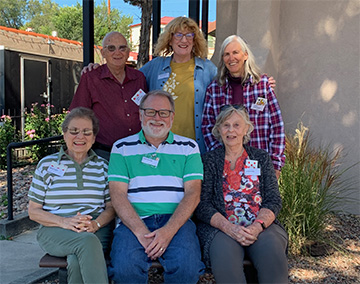 The session is the group of elders that is the decision-making body of the church. The work of the session is carried out by committees. Each session member typically chairs one committee and serves on another, but individual circumstances vary. Session members are elected to two-year terms by the congregation at the annual meeting.
Elders serving on session August 2022 through July 2023 are:
Corky Halverson
Carol Linder
Carol Litherland
Judy Long
Karyl Lyne
D.R. Palmer
Tom Trigg