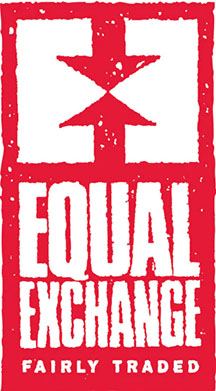 If you want to do one act that will have an impact on Social Justice, it could be as simple as purchasing coffee or other food items from Just Coffee (Café Justo), or from Equal Exchange. Many in our church family are familiar with these entities and will be happy to know the program is now up and running.
Nina Marquez Johns, coordinator, recently distributed a menu of items available at the shop. See below. To learn more about the entities and their importance, check out their websites. Links below. Each seeks to influence in positive ways the viability and income of small growers while producing quality products in environmentally sound ways.
From the Equal Exchange website: Equal Exchange's mission is to build long-term trade partnerships that are economically just and environmentally sound, to foster mutually beneficial relationships between farmers and consumers and to demonstrate, through our success, the contribution of worker co-operatives and Fair Trade to a more equitable, democratic, and sustainable world.
From the Café Justo website: Café Justo's mission is to deliver the highest quality, organic, environmentally conscious, fresh roasted coffee to our customers at a price that is fair and just. We work to create a bond between the members of the coffee growing community in Salvador Urbina and our customers throughout the world.